While discussing among partners about what would be the most efficient and realistic approach we should undertake in elaborating an ESL prevention initiative, we have gone through the many examples of good practices offered by other Erasmus+ funded projects, trying to figure out whether there is a niche that others did not explore in their own attempts to prevent the ESL. We were surprised by the fact that, while all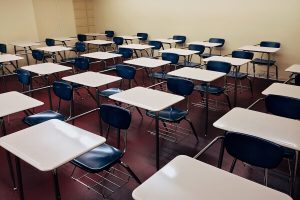 projects we could have access to that addressed the issue of ESL, targeted students as the main beneficiaries, very few put a stress on the teachers as actors who could have a very important role in preventing the ESL. Teachers seem to be regarded as specialists who are not supposed to proactively get involved in ESL and therefore need no special attention and training and further support on this issue.
Our experience goes against this assumption, therefore, our project proposal goes towards teachers as main actors in preventing the ESL and proposes to bring the teachers more towards the centre of this effort, together with the other individual and institutional actors in the community who are already there. Our project intends to invest in teachers as the front line soldiers in this common fight against ESL. It will support schools to tackle ESL through improving teachers' individual skills, improving their collaboration internally as well as with students, with parents and other community stakeholders, in a collaborative and holistic approach.
We are aware however, of the fact that the ESL as a phenomenon integrates several vectors which are not necessarily education related: lack of interest from the parents' side, poor transport infrastructure, poor social and economic support for students at risk of ESL and their families, lack of efficient ESL prevention mechanisms, poor cooperation between non-school institutional stakeholders.
We are aware as well of the fact that teachers cannot act alone in their schools and cannot act beyond their schools either, if not supported. Therefore this project proposal intends to support the school as an institutional stakeholder to take a bolder and more assertive role in this effort to prevent ESL in the community and to proactively reach out to the other stakeholders when the situation of risk occurs.
We are aware as well that the teachers, school and even the school & community partnerships can act effectively only up to a certain level of ESL prevention where their own proper strings and levers can reach but they have to refer oth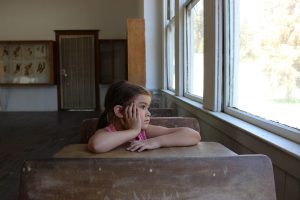 er risk factors such as social and economic condition or poor infrastructure to higher levels of decision. Due to limitations of funding and time, this project cannot have an impact on the economic & social condition of target beneficiaries and, therefore, it will target only students at risk who do have access to schools, and who are already in school. This project is not about social but educational RESCUE.
Our project is planning to approach these challenges by implementing an ESL prevention mechanism that is not only simply a formal part of the mainstream school management systems, identifiable by the stakeholders outside the school system as a mainly "school based and school owned task" easily lost in between so many other tasks, but a well-defined, community owned and shared and easily accessible, genuine ESL prevention mechanism.
This mechanism will have an intrinsic reason for being and a goal of its own. Furger (2008) shows that young students drop out of school for multiple reasons, some of which have to do with their own difficulties and skills, some with their families and contexts, some with the (perceived) relationship with the school and the teachers etc. Therefore this mechanism will not be triggered only by truancy and absenteeism as warning signals for ESL, as they do now. The tools we will create will help teachers identify and interpret a multitude of other types of signals and input them into the mechanism that will automatically generate action waves. These waves will be generated in school and by the school but will reverberate outside the school as well, through all the relevant stakeholders: in the family, in their group of friends etc, anywhere the risk factors tend to determine the students to leave school early.